Wedding Packages
The perfect package for your special day
Orders Catered Just for You
As a qualified florist, I can create a wide range of wedding accessories: feather pens, fabric flower bouquets, feather fan bouquets, corsages, boutonnieres, and headbands. For ideas, you can view all of my wedding products here. I can produce your chosen items in the quantity you require and in the colours of your theme, along with personalisation options. By contacting me, I can liase with you frequently to ensure that your needs for your wedding are put first. Discounts per item are also provided, especially if it is a bulk order. The price will be discussed.
The order will be shipped using either Royal Mail or Parcelforce, and will be tracked & signed for. Tracking details will be sent to you once your order has been dispatched. Please note, the cost of the shipping depends on the size of the order.
Please contact me if you wish to have a wedding package quote or discussion on products and colour themes.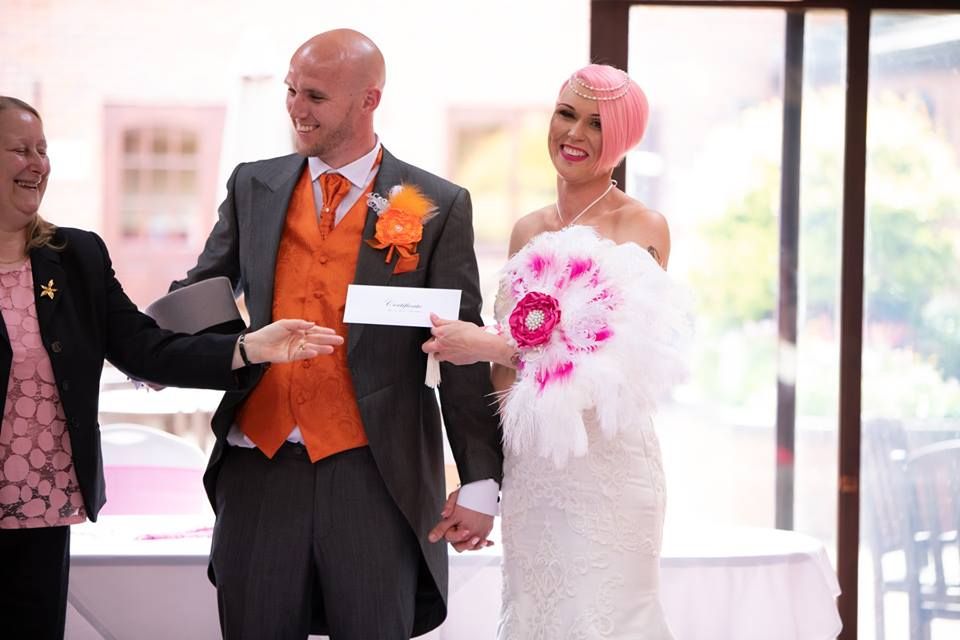 Please find below my most recent wedding package order, with photos of both the custom products and the customer's wedding. All content has been used with permission - we will never use your photos without your consent first. You can also view more of my customer's photos via my Custom Orders page here.